MI Shopping Deals is an industry leading e-commerce solutions provider. We focus on effective ways to get your products in front of the right audience and markets while maximizing exposure and sales volume.
We specialize in effective online commerce solutions.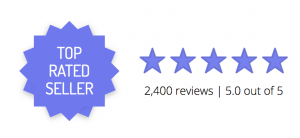 Reviewed by over 2,400 customers MI SHOPPING DEALS has been selling on the Amazon.com marketplace since 2015. They sell products in Arts, Crafts & Sewing, Home & Kitchen and Toys & Games departments from Lawn Fawn, Creative Converting, Darice, Wilton and Blue Q , and other brands. They have hundreds of products in stock fulfilled by Amazon, they are an FBA seller.
They are a Top 5000 Amazon.com seller, ranked 3,019th overall. They have improved from the 3,021st position last month.